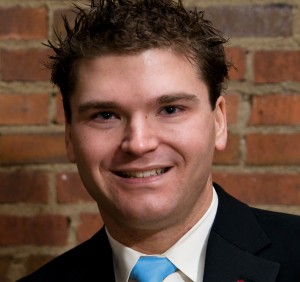 As a political consultant, marketing manager, small business consultant, author, and podcaster, Matt has a unique viewpoint on the ever-changing worlds that we live in. In 2007 He helped lead his company to win the Best in Business Award from the Nashville Business Journal. In 2010 he was recognized as the top Affiliate Marketing Manager in the world by the Affiliate Summit Pinnacle Award. Matt is a published author in the book Internet Marketing From The Real Experts and has published countless articles in industry trade magazines.
Matt currently resides in Fort Wayne, IN with his wife Tara and daughter Aracelli. His consulting company, Matt McWilliams Consulting has clients all over the country in various industries ranging from educational courses to consumer goods and the financial industry and he is known for his unique ability to help clients develop intimate relationships with scale.
In this interview, Scott and Matt talk about the importance of self-worth and the importance of creating the lifestyle that works for you.
 [Tweet ""Belief is the genesis of anything we do." @MattMcWilliams2″]
Books & Resources Matt McWilliams Mentions in the Interview
Negative Interruption – Matt's blog
Start
 by Jon Acuff
Influence: Science and Practice (5th Edition)
 by Robert Cialdini
Eric Thomas – Secrets of Success, Part I
Eric Thomas, Part II
Who Inspires Matt McWilliams?
Check out Matt McWilliams' Endeavors
[Tweet ""Start on what matters to you. Find two hours a week. Start." @MattMcWilliams2″]
Connect with Matt McWilliams 
 Twitter: @MattMcWilliams2
 Question: What can you start this week to move toward where you want to be?
Please share this episode with your social circles and leave us a review on iTunes!!