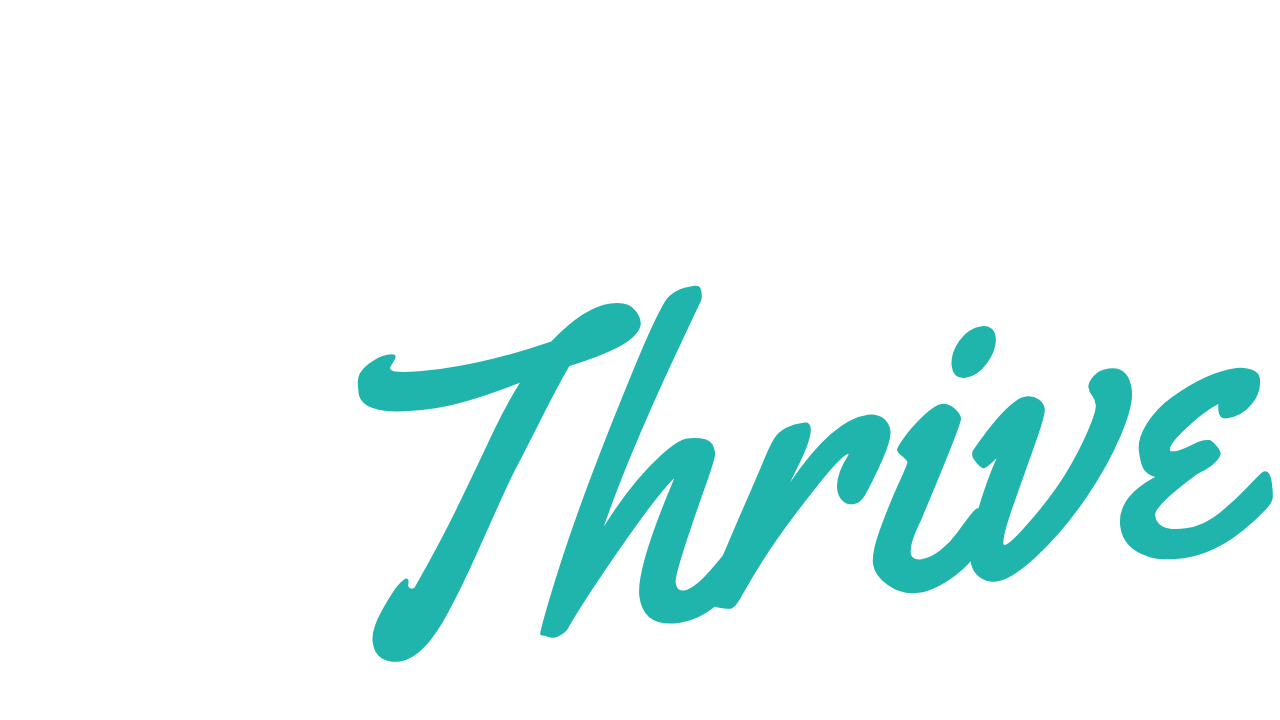 Give us 5 days…
and we'll teach you how to stop being overwhelmed,
start setting goals that matter,
and achieve what previously felt out of reach
(even if you've struggled to set or stick to your goals in the past).
Enroll Now
Overwhelmed? Do you wish you could stick to the goals you set?
Rest assured, you're not alone!
It's easy to look in places like social media, seeing everyone talk about all the admirable goals they're going to hit in the months or year ahead, and just assume everyone else is going out and winning at life.
(This is especially true around times like the New Year, when everyone is thinking about goal-setting).
The reality?
Countless studies have shown a whole lot of people don't actually achieve their goals. Not even close.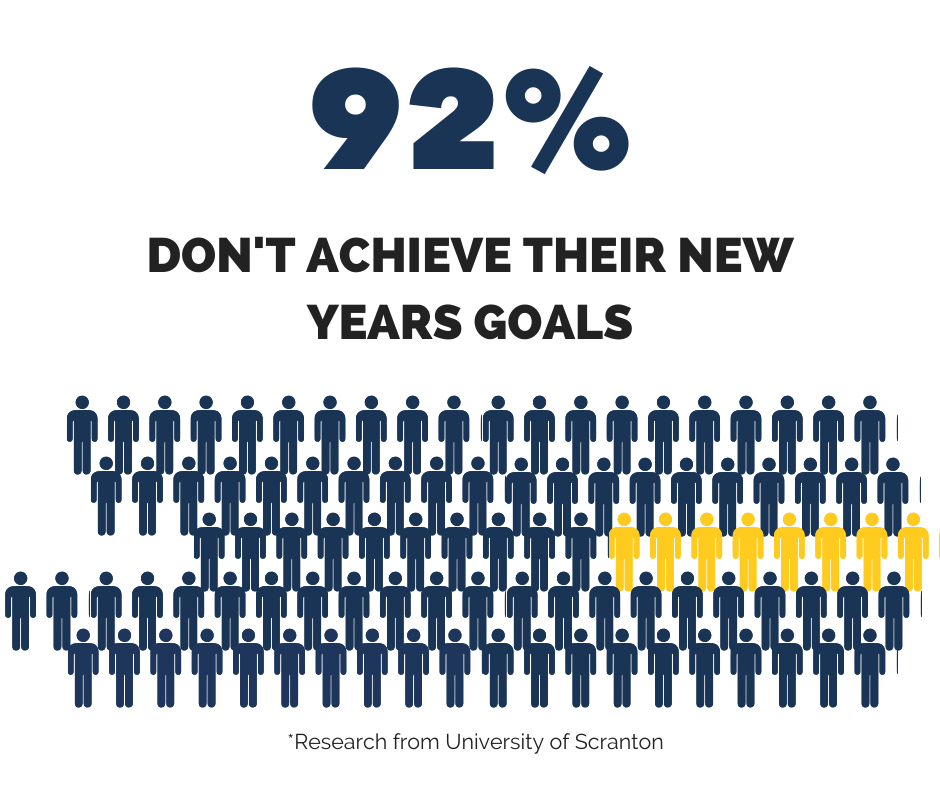 For example: 
Statistic Brain (research institute) found 25% of Americans will give up less than a week into the goal…

About 38% of people don't even set goals at all…

When it comes to New Year's goals specifically, The University of Scranton found a whopping 92 percent of people never actually achieved them…
What would it feel like if you could actually achieve your goals this year?
What would life look like 6 months from now
if you're hitting your goals?
Perhaps for the first time in a while, you realize you've been waking up in a great mood.
You find you're sleeping better, feeling fully rested and ready to take on another day of your new-and-improved life.
On top of sleeping better, you've made tweaks to your daily habits and routine that have left you in better shape.
You check a fitness app on your phone and smile, astonished to realize you overachieved on yesterday's goal. 
But there's an extra reason you're excited today: You've been working on your goal of saving money for a while now and it's working.
You have a plan. You feel in control. And sure, plenty has popped up along the way that tried to derail you, but you anticipated it and knew how to handle it.
For the first time in a long time, you can actually see the light at the end of the tunnel.
If you've tried to do any of this in the past and didn't quite hit your goals, it may be easy to feel like certain areas of your life just aren't meant to improve for you.
However, we know from helping thousands of people do really hard things that life can be completely different when you master setting the right goals and learning how to create systems for yourself to achieve them .
Here's just a small sample of how life has changed for some of our students: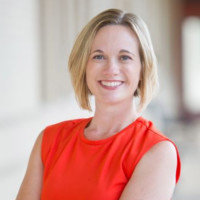 Kristy Wenz – Found her perfect role and made a career change (and got rid of her work stress-induced health issues).
"I can't tell you how many times I stalled before… I made a career change (and know what I actually want to do) when it didn't work for years before."
Mike – Started making six figures and negotiated extra time to meet his goal of being there for his children (right from the very beginning):
"It's been wonderful to fully share my daughter's first month of life. I feel like the hard work we did…has helped me become the father I want to be. I'm excited to work, and I'm energized to come home.Thanks again for all the support!" – Mike Bigelow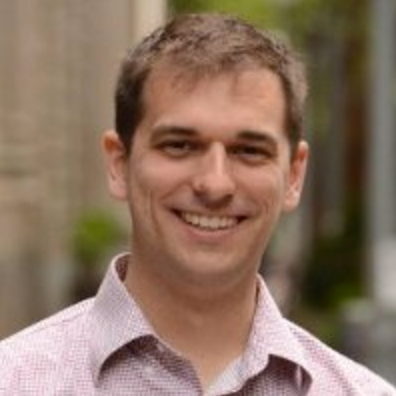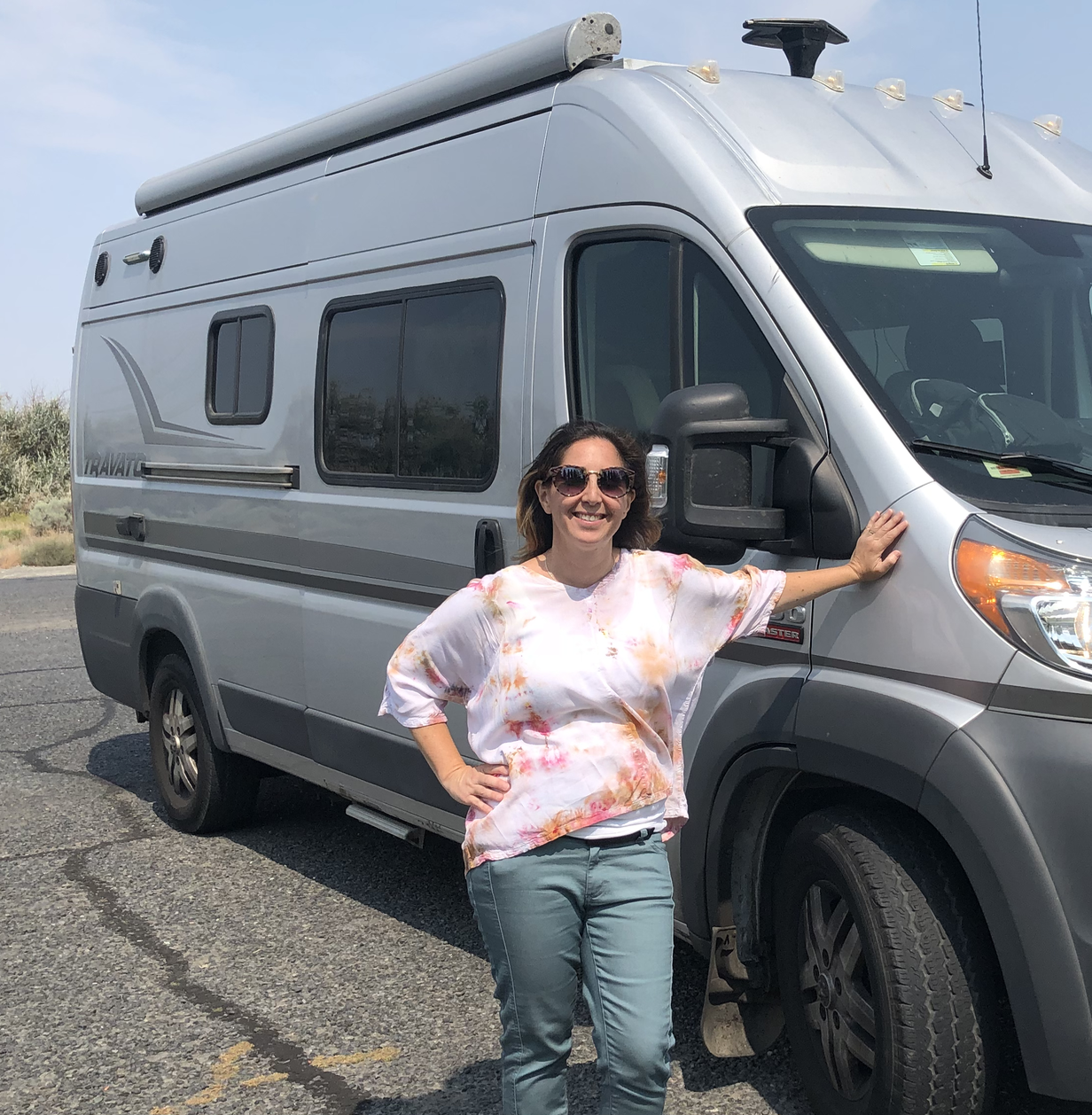 Robbie Kaplan – achieved her dream of traveling the country for 4 months with her partner. 
"You guys really helped me reframe what was going on in a positive light and allowed me to exit gracefully for my job and come up with a plan, which is what I really needed."
The obvious truth about goals we don't talk about
Here's the thing: Most people are missing out, living their life on auto-pilot and in a state of complacency. 
They are not setting or achieving goals for themselves.
Instead, many stay shackled to their careers and day-to-day routine because (on the surface) life is pretty good or "good enough".
What about you?
The absolutely crazy part is you're probably already achieving goals in your job.   
How come you're not doing that in your personal life? 
You're already achieving goals for someone else –
why not for yourself? 
Your boss is benefitting. 
Your company appreciates you hitting your goals and deadlines. 
But this leaves you with so little time and energy to focus on yourself. 
The good news, is it's not impossible for you to set and achieve goals. 
You're already doing it. But why is it so hard to do this for yourself?
It turns out there's three BIG reasons why…
3 Things Smart, High-Performing People Get Wrong About Goals
A lot of people don't spend most of their waking time thinking about how to make things happen (ie. setting crazy goals and achieving them). 
Personally, I can't help myself! 
(You could even say it's an addiction…but I'm not going to a 12-step program anytime soon.) 
What I've realized after years of achieving what even I secretly wondered was unrealistic at times, is that there are three key areas that smart, even high-performing people get wrong (or miss completely) when they try to set and achieve goals:
1. More Willpower And "Working Harder" Aren't The Answers
Remember when your parents, teachers, or coaches told you that putting in the "hard work" is what counts?
This well-intentioned (but misleading) advice may have led you to where you are today, but it's not helping you create the life you want to be living. 
Also add to the list of bad advice that "finding the right goal you're really excited about" isn't going to carry you through either. 
Achieving goals is about creating the right behaviors and systems (not willpower and execution).  
2. Ignoring The Importance Of Joint Goal-Setting 

Nobody talks about joint goal setting (whether that be with a spouse, friend, family member, boss, etc.).
However, we've found over the years that this is absolutely critical to your success.
Not only is it important in terms of accountability, it helps you avoid later turning your biggest supporters into your biggest obstacles.
In other words, it's important to know how to navigate situations like:
Knowing the right questions to ask your spouse…

What to do if your partner has a fear of starting a business…

How to agree on what's most important as a couple, etc.
Not knowing the answers to these kind of questions makes it incredibly difficult to make progress. 
At best, you might make some progress on your goals but not complete them.
At worst, your efforts are doomed from the start.
We'll show you everything you need to know to be able to effectively communicate and collaborate on your goals, with whoever you decide to work with.
3. Choosing The Wrong Priority Instead Of Your "Lead Domino"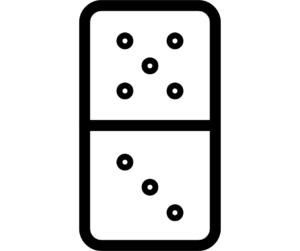 A lot of people write goals and New Year's resolutions and miss the part about building momentum to get there.
On a similar note, most people take an A-B-C approach to goal setting. They jot down each of their goals onto a list, and then treat them as completely unrelated to one another. "Once I check this goal off, I'll move onto the next," many people tell themselves.
In reality, your goals can (and often should) be connected together.
Because creating the right momentum allows you to make progress in a way that spills over into other areas of your life, creating even MORE momentum! This is especially true when certain goals help you remove different stressors from your life.
For instance, eliminating debt can lead to improved relationships. It might give you more freedom and flexibility to make moves in your career. It may even free up more time and mental energy to devote to improving your health. 
Improving your health can give you the extra energy and stamina to devote to building a side business you may have been wanting to start, or the confidence to go out and meet that special someone, etc.
The easiest way to create this momentum is knowing which of your goals should be your "lead domino".
Picture a chain of dominos all laid out, each one representing a different goal you have. At the front of the chain is your lead domino. It's the goal that, once you begin making progress on, will have the biggest impact (and create the most momentum) on everything moving forward.
How large that "domino" is will give you a sense of how much work it's going to take to reach that tipping point and, in turn, whether or not you should be setting multiple goals or just one (for now). And since each goal will vary in size, the amount of goals you'll have at any given time will continually evolve.
How many goals you have set will also depend on things like how skilled you are with goal setting, and your past track record for taking action. Ask yourself: have you already achieved multiple goals in completely different areas of your life before, or do you tend to get burnt out easily?
Bottom line: You have to remain realistic and start with where you are, not get bogged down trying to tackle every area of your life all at once.
Not to mention, there's a whole host of other reasons why people don't set or achieve their goals. When we asked people we got hundreds of data points back on why people were not setting or achieving their goals.
The Difference Between Top Performers and Average
Top performers use goal setting differently than everyone else. They know it's the key to achieving whatever they want in their relationships, work, health, finances, and every other area of life. 
They also think and behave differently about goals. Here's what most people say about goals and here's how Top Performers think about the exact same area. Take a look, it's fascinating!
Average Person
"I'm not a big goal setter. I usually just think of things to do and do them."
"I need to focus on motivation to see my goals through"
"I need to set more realistic goals"
"I thought I would be further along in reaching my goal(s) by now, but I'm not and feel like I'm failing…"
"I'm so busy with my career, my family, etc. I don't have enough hours in the day to achieve huge new goals…"
Top Performer
"taking a small amount of time upfront allows me more success (and to accomplish more difficult goals in the future)"
"I need to create systems and accountability for when my motivation is low"
"Even if I don't quite achieve a huge goal, I accomplish much more than if I set 'realistic' goals"
"I've pushed myself to grow and create a better life. I'm not all the way there yet, but I'm making progress and that feels very exciting…"
"I've taken a hard look at areas in my life where I am not using my time effectively, and have started making my goals a main priority…"
Goal setting and achieving doesn't even look the same at a top performance level. In many cases, it is literally the opposite perspective. 
Top performers in the world understand the true power of setting goals.They know if they want to live their life a certain way, learning to set and achieve goals is the ticket to make it happen.
I've been studying Top Performer's goal setting habits for over 15 years
Today, I've started multiple profitable businesses, a top careers podcast with over 1 million listens, a global brand with students and clients in over 40+ countries. I've spoken and consulted for well known brands, been featured on places like Forbes, MSNBC, and Fast Company. I'm grateful to say I've had more dream roles in my career than I can count, and have helped thousands of other people accomplish difficult goals.
That's what the public sees, but behind the scenes, my wife, Alyssa, and I have been very intentional about our goal-setting (individually and as a couple) for over a decade now. 
It started with us paying off $133,500 in debt and training for a half marathon (after never running before). Later, it led to losing almost 50 pounds, us pulling our kids out of school a month at a time to live in different countries, and even us co-authoring a kids travel journal together!
Along the way, we realized the conventional advice for setting and achieving goals was lacking. So we developed our own system for how to set and achieve goals individually and as a couple (and later as a family).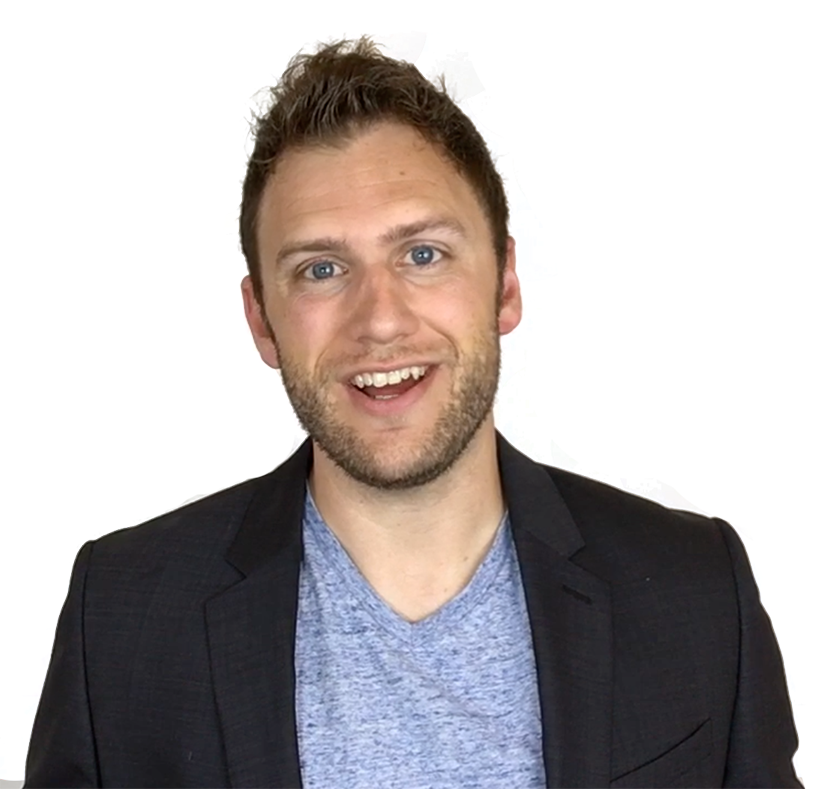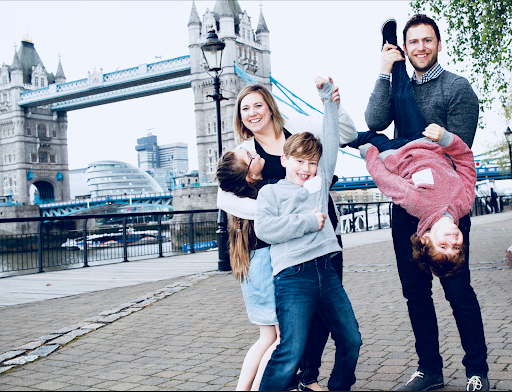 We constantly get asked, "How Do You Do All of This?" 
Alyssa and I have both learned that when you're setting and achieving goals that matter to you, it looks different when you're on the inside. What makes it work on the inside isn't usually obvious to everyone else.
For example:
 Knowing how to come to agreement 
Setting up accountability

Understanding how accomplishing goals that take a couple months vs. goals that take multiple years require different approaches

Getting creative when it appears a goal won't be achieved
We've also learned that how you set and achieve goals when you go from beginner to advanced changes, also. Especially after you've already achieved more than you thought would be possible in your lifetime.
Now, I'd like to teach YOU everything we've learned over the last decade when it comes to setting and reaching bigger goals than you ever thought possible. 
Introducing: The Aspire & Thrive Goal Setting Program
Learn how to set and achieve goals you (previously) thought were wildly unrealistic!
How Aspire & Thrive works
There are five modules that release each day.  All of these modules build upon each other to empower you to master the overall goal setting and achieving process.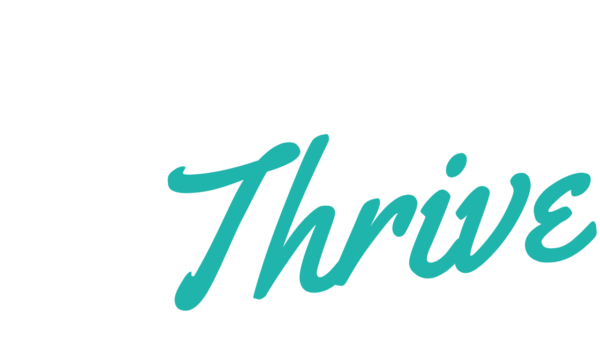 Each module is designed to be an active collaboration between you and those most important to you, whether that be a spouse, friend, or partnering 1:1 with one of our expert coaches.  
The material you'll find in the program is the same process we've used and refined over the last decade, and will help you identify the right goals for you. Plus, you'll see how to set up systems that make it possible to achieve goals you previously thought to be unrealistic.
Everything we've created for you comes together to give you the clarity and blueprint you need to achieve your current (and future) goals, without ever feeling overwhelmed or getting burnt out. 
Whenever you have a new goal you'd like to achieve, you'll be able to refer back to the program and have everything you need to plan and execute at a high-performance level.
It is designed to teach systems and frameworks used to set and accomplish what many would believe to be wildly unrealistic goals, whether you have big goals for the entire year or more short-term.
This is the exact system I personally use—and we've taught many of our students use—to achieve their goals.  
While we're super detailed and provide step-by-step info in our materials, we do not teach "tricks" or just "tactics". Our program is primarily principle-based, so you can apply your learnings to any situation you find yourself in.
That's because each module is about your self-actualization, which is swift and powerful when we are all focused together.
Each module is comprised of 1 lesson and has the option to include 1:1 coaching sessions over the course of 5 days. (We accommodate for travel, vacations, etc.—just let us know your situation.)
The aspire & Thrive Framework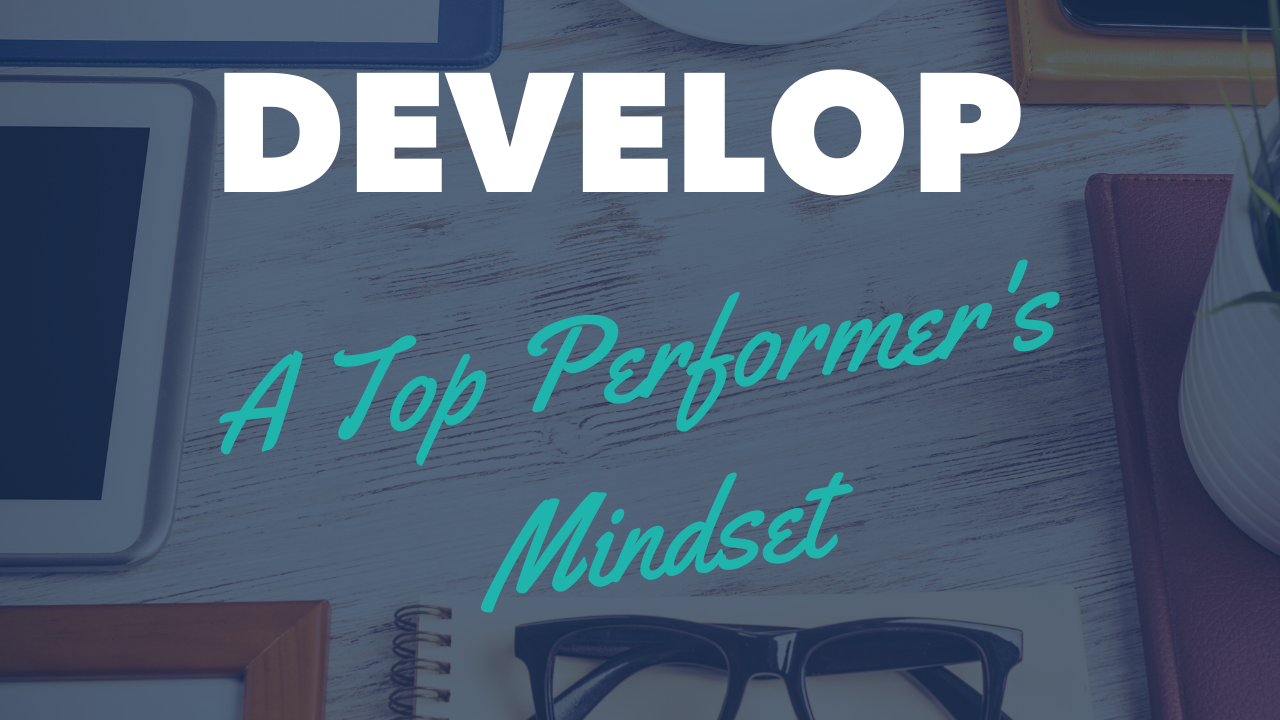 Section 1: Developing a Top Performer's Mindset
Learn how to break free from what has held you back in the past

Uncover what has to be different to move forward 

Develop the behaviors and mindsets of Top Performers for setting and achieving goals
Section 2: Refining Your Goals
Create goals based on what you want to be different moving forward 

Understand which which goals are most meaningful to you 

Learn the criteria for results driven goals and how to set them intentionally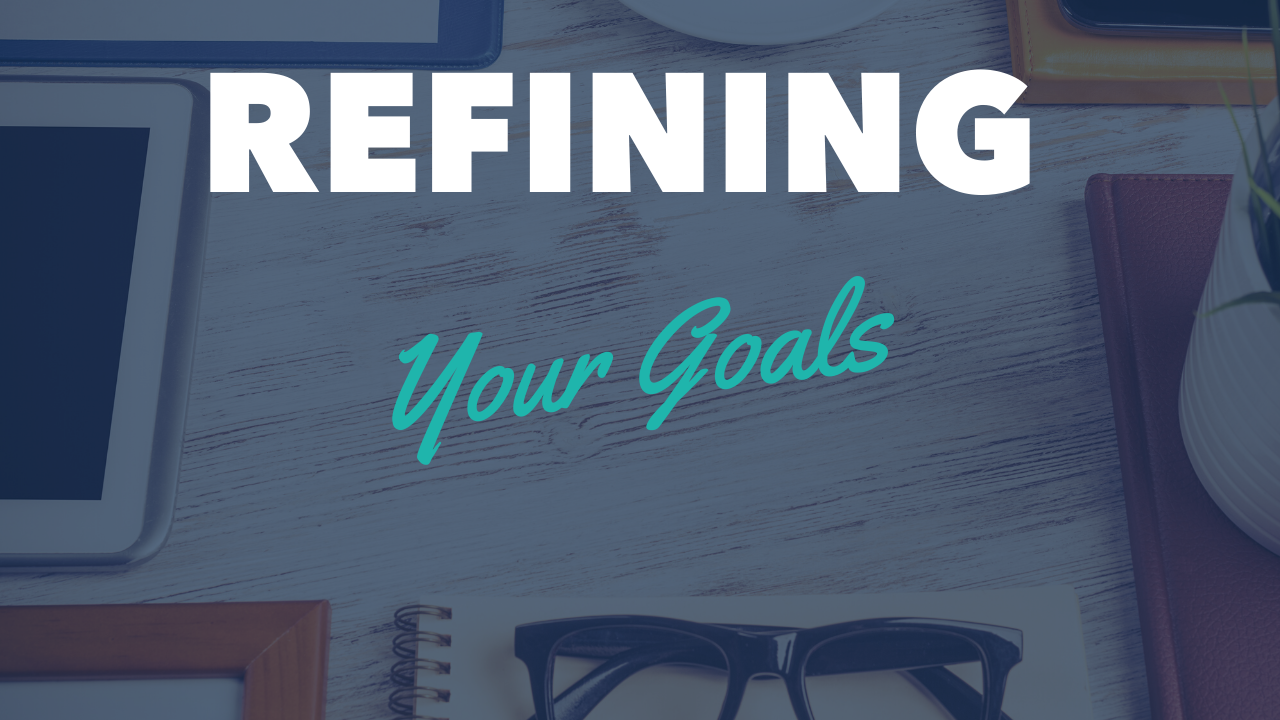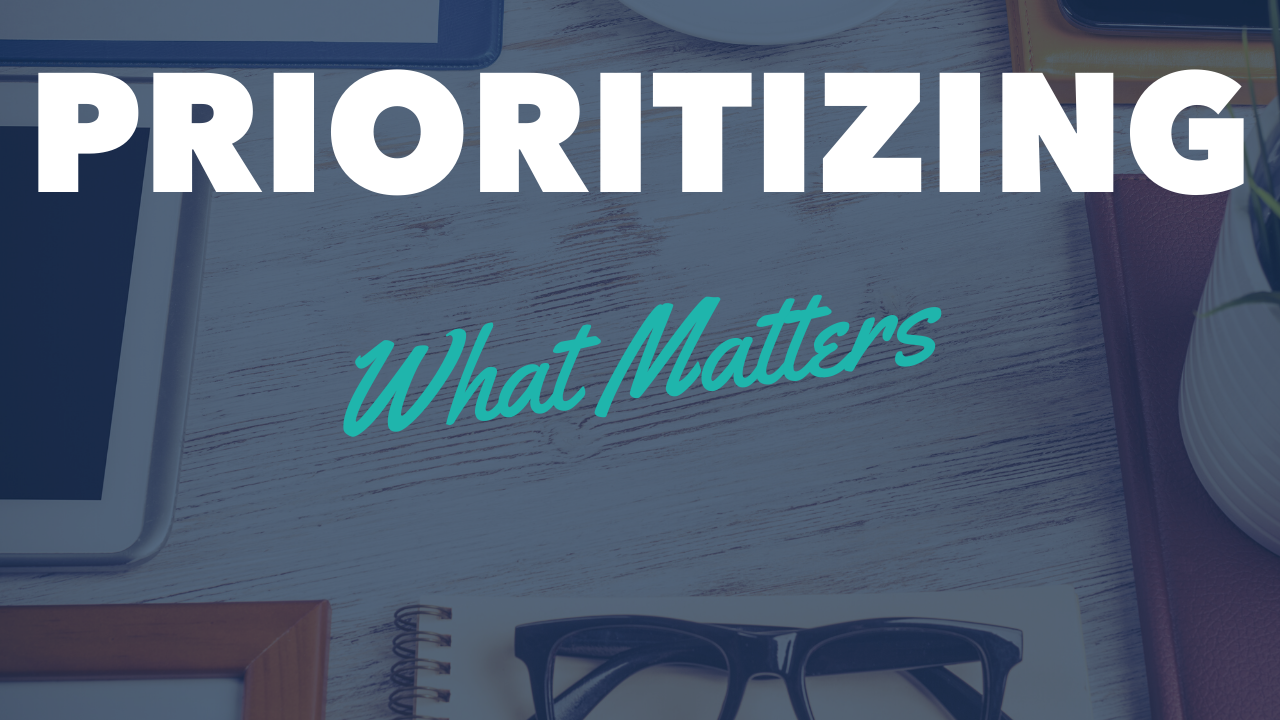 Section 3: Prioritizing What Matters
Learn whether you should be focused on one goal or multiple goals (what's right for your situation)

Discover which of your goals will create momentum for everything else to happen—aka your Lead Domino

Learn how and why your goals are connected (not independent) 
Section 4: Setting Yourself Up For Success
Understand how people accomplish wildly unrealistic goals

Learn how to break down your goal into milestones for you specific situation

Define how to use momentum in building your plan to accomplish your goals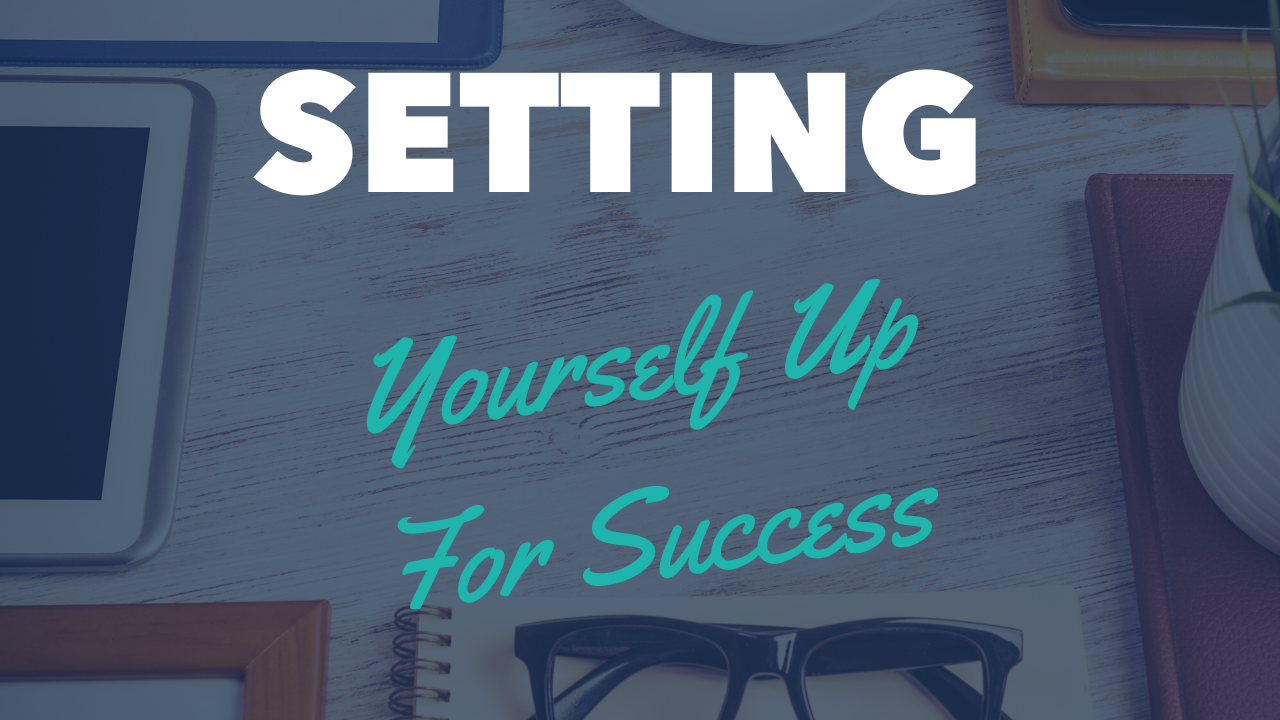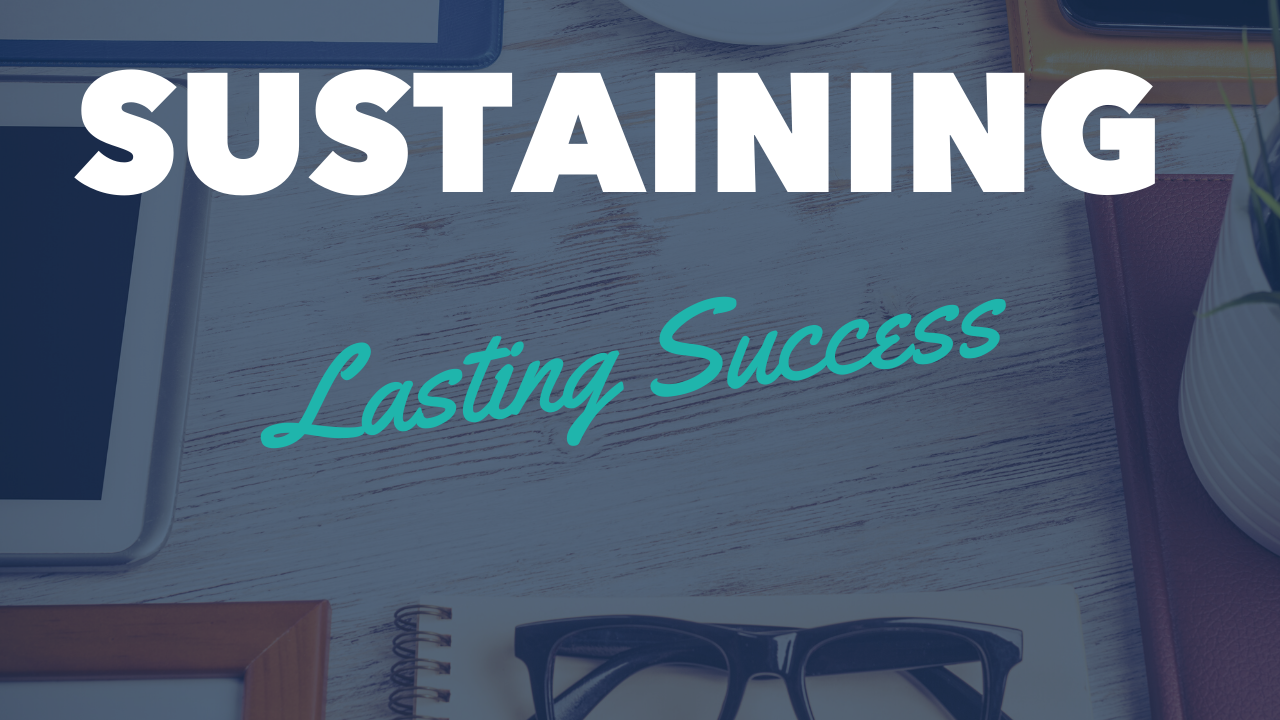 Section 5: Sustaining Lasting Success  
Learn the process of fully immersing yourself into your goals 

Understand how to create the right systems and behaviors for your life  

Define how to use momentum in building your plan to accomplish your goals 
Every Module in the Program Includes:
HD Video and Audio –

You can go through everything in your preferred learning style, so you can efficiently go through the program and get to achieving your goals sooner!

Easy to use Google Docs –

 That can be converted to PDF or Word doc at the click of a button if you prefer!

All methods are Research based –

 This includes our training AND the specific methodologies in our program. I've poured over countless studies about human psychology and happiness, talked to leading experts in behavioral change and positive psychology and we've learned what works because we've seen it and applied it for years with our own students and coaching clients!
BONUSES Included with Aspire & Thrive
(Pro and above)  
Bonus #1: Bonus Aspire and Thrive account for partner or friend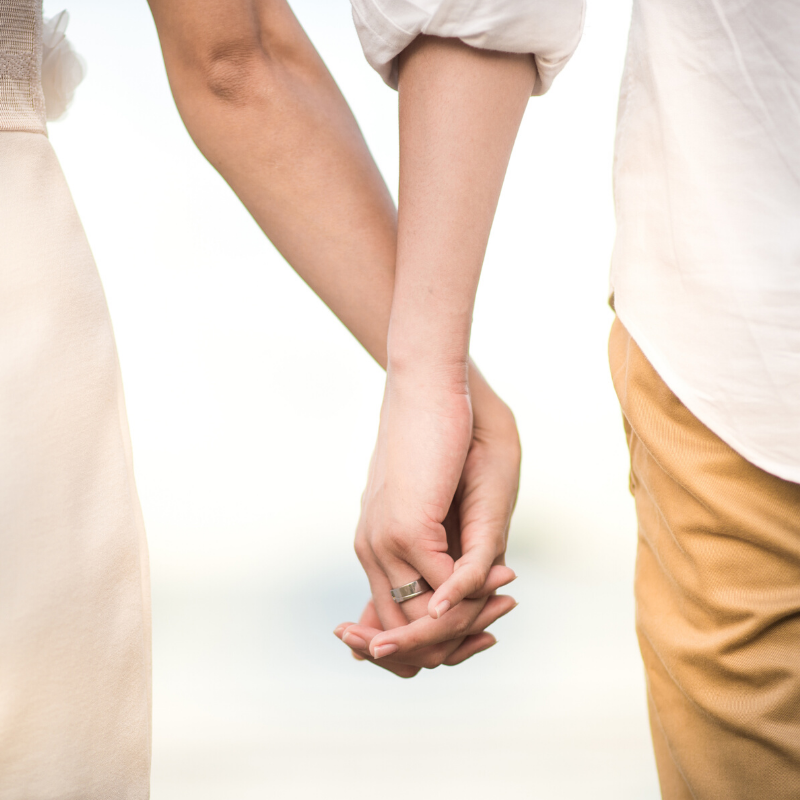 Remember: Goal setting isn't just an individual process. Knowing how to effectively set goals to include or collaborate with the most important people in your life (whether at work or at home) is absolutely essential if you want to actually succeed.
Plus, it's a lot more fun and effective when you're surrounded by your biggest supporters!
That's why we're including a FREE Plus-One Pass to Aspire & Thrive, so you can share it with a partner or friend, and bring them along for the ride!
This is a great way to add some personal accountability, make sure you're both on the same page, and helps you avoid miscommunication later that would otherwise turn your biggest supporters into your biggest obstacles.
Value $297
BONUS #2: Live Webinar with Scott & Alyssa: Double-Teaming Your Dreams: How To Effectively Set (And Achieve) Joint Goals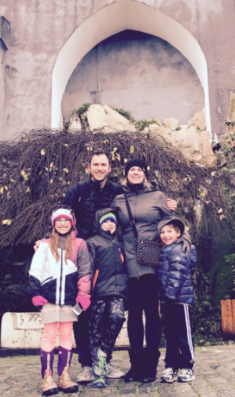 If you're in a relationship, it's really important to have common goals you agree on and have the other person to hold you accountable (and vice versa).
More importantly it allows you to make sure you're both focused on the same goals and steering the ship in the same direction.
Alyssa and I will share how to each start with a rough draft, and the best way to then come back together and make the actual goal-setting process as productive and frictionless as possible.
You'll also discover how to collect new goals and ideas throughout the year, while keeping track of your wins and overall progress.
Best of all you can attend live online with your partner, spouse or anyone else important to you and ask any questions (and there will be a recording available afterwards) 
Even if you're not in a relationship, you can apply everything we'll share on the webinar to working on goal setting with a friend or family member, instead.
Value $197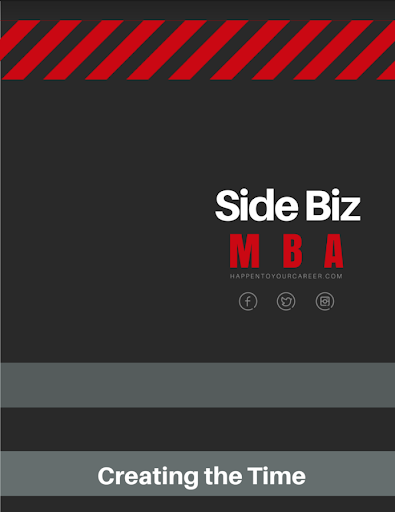 BONUS #3: Side Biz MBA Online Course
Inevitably, about 10-15% of the people that join one of our programs decide that a business or a side business is right for them. If that turns out to be you, we've got you covered there, too!
We've included our Side Biz MBA course to help you get started with your business where Aspire & Thrive leaves off.
Normally, we sell this for $497 on it's own but right now, it's yours completely FREE when you join Aspire & Thrive!
Independent Study
Aspire & Thrive Program – 5 modules

Plus-one pass for anyone to join you in Aspire & Thrive (more fun and effective that way!)

Live Online Webinar with Scott and Alyssa – How to accomplish goals with the people closest to you ($297 Value)

Access to Side Biz MBA ($497 Value)

1:1 personalized Goals Review with Goals Coach (also get 1 for a spouse, partner or friend)

 Six months worth of 1:1 monthly achievement coaching to keep you on track to reach your goals
Pro
Aspire & Thrive Program – 5 modules

Plus-one pass for anyone to join you in Aspire & Thrive (more fun and effective that way!)

Live Online Webinar with Scott and Alyssa – How to accomplish goals with the people closest to you ($297 Value)

Access to Side Biz MBA ($497 Value)

1:1 personalized Goals Review with Goals Coach (also get 1 for a spouse, partner or friend)

 Six months worth of 1:1 monthly achievement coaching to keep you on track to reach your goals
Masters
Aspire & Thrive Program – 5 modules

Plus-one pass for anyone to join you in Aspire & Thrive (more fun and effective that way!)

Live Online Webinar with Scott and Alyssa – How to accomplish goals with the people closest to you ($297 Value)

Access to Side Biz MBA ($497 Value)

1:1 personalized Goals Review with Goals Coach (also get 1 for a spouse, partner or friend)

Six months worth of 1:1 monthly achievement coaching to keep you on track to reach your goals
A Guarantee Nobody Else Can Match
In first 60 Days: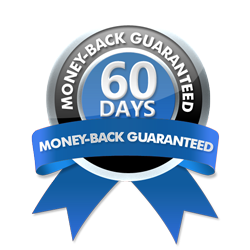 If for ANY reason you're not satisfied with Aspire & Thrive, just let us know within 60 days and we will promptly refund your investment. This gives you plenty of time to go through the entire program and make sure it's a perfect fit for you. Even if you don't like the design or fonts we use, the sound of my voice—ANYTHING—no problem, just send us an e-mail and we will issue you a refund, we'll ask you show us that you've done the work and we will return your your money less the cost of any coaching calls that you've scheduled or used.
This is even enough time to go through the entire program to make sure you are perfectly happy with it.
All we ask is that you show us you've done the work and made an honest effort to use what we've provided for you in the program.
But Aspire & Thrive Isn't For Everyone
Frankly, I'm not interested in working with just anyone. It's much more important to me that we are working with a group of people who are the right fit.
Aspire & Thrive is NOT for you if:
You're looking for a magic bullet or check the boxes (an assessment that spits out your perfect job without putting in the work. Accomplishing goals isn't easy. But with our help, we will show you how to make it possible!

If investing in yourself and the program feels like a stretch financially, or means you have to go into debt to join. I say this because it leads to too much stress and pressure for you, and usually sets people up for failure.

You're only interested in writing these goals down and looking for short-term results, rather than creating a life that fits your goals.

If you're the type who is content just daydreaming about the future, rather than putting in the work to actually turn long-term goals into a reality…
Who is Aspire & Thrive for?
You're committed to making a change this year! (not looking to dip your toe in the water)

You are willing to invest in yourself (even if doing so makes you a little nervous!)

You're tired of settling and want to accomplish what you've always desired!
Frequently Asked Questions
Q: I have my own goal-setting process.  Why pay for yours?
A: It's great if you do have your own process and are thinking about your goals at all, however, if you're here, there's a good chance what you've tried in the past has not worked as well as you'd like. Think about reaching your goals to be like that scene in The Little Rascals, where a bunch of the kids have entered into a do-it-yourself car race.
Each racer had the same goal: cross the finish line first. However, how they built their cars (and therefore, how likely they were to win) varied widely.
The same is true for your goals: While it's possible the process you currently have can get your where you want to be (eventually), unless you have experience and a solid blueprint, odds are it's going to take you much longer than it really needs to.
You may be able to do it yourself and eventually reach your goals. But unless you've got a solid blueprint, it's going to take you much longer than it needs to, assuming burnout doesn't happen first.
Q: Ok but I've seen other goals programs.  Why is yours different?
A: A lot of goal setting programs make the mistake of trying to get you pumped up about achieving all of your wildest dreams all at once, which leads to feeling overwhelmed and getting discouraged to the point of burn out.
Instead, we show you how to break down the goal-setting process into manageable chunks, as well as how to prioritize your goals in a way that builds the most momentum so you not only REACH your goals, you do so with as little time and friction as possible.
Q: What if I like doing my goal setting with other people?
A: Then you're in the right place! Not only do we show you how to work together with your spouse, a friend, and so on, you also have the option to work with one of the amazing professional coaches on our team here at Happen To Your Career.
We can help you put everything in the program into action, as well as hold you accountable and offer monthly check-ins to make sure you're on track to reach the goals you've set out to achieve.
Q: So, you are Happen to Your CAREER.  How does this program help you for career happiness?
A: Once you know what goals need to have the highest priority, it allows you to build that momentum we talked about and begin removing different stressors in your life. Once you remove those initial pain points, everything in your life changes or de-stresses, and that includes your career.
This, combined with the newfound confidence that comes from hitting your goals, can help you improve your focus and productivity at work.
Plus, if there are certain milestones in your career that you'd like to reach, having a proven goal setting process can help you shave countless years of frustration off of the process.
Q: What is the Goals Setting Accountability Group? 
A: The purpose is to help you keep momentum for the goals you set, offer strategy when you're feeling behind or lost, and also to make sure you're achieving your goals as effectively as possible.
It's about peers who connect, encourage and press each other into greater action. This group not only offers you weekly support, but it teaches you how to best hold yourself and others in the group accountable. 
Our group dynamic is based on identifying the ways that you, as an individual, need accountability.
We meet weekly on Zoom and we ask people to commit to joining for or until his/her goal is complete
Q: What do you do in the 1:1 Goals Review session with a Coach? How is that different than other coaching?
Although we show you how to break down and structure your goals on your own in Aspire & Thrive, we understand there are still a lot of people who prefer extra support and being able to "talk it out" with someone.
In fact, being able to talk through your goals with someone is incredibly important for helping you gain clarity and prioritizing what you need to do.
If you already have a friend or partner that can fill that role, that's a great start!
However, if you want help from experts that can help guide you through any stage of the goal setting process, we can help.
Your coach will ask the right questions and provide a no-BS perspective to help you build a plan of action based on where you are now and what you need or want to achieve…

Your coach will help you simplify defining your key goals, and prioritizing where to start…

You can get help creating action steps for you to take during every phase of your journey…

You gain validation that what you want to accomplish is truly possible (NOT unrealistic as you may have felt before!)…

If you have something important you want to achieve that impacts others closest to you, your coach can show you how to approach the conversation to make sure it's a win for both sides…

You can walk away with a well thought out plan for the future, to help you follow through on your goals even when life inevitably happens, and even if you are already busy day-to-day…
NOW WHAT
If you're finally ready to make the difference in your life that you've been waiting for, here are several truths that always help me when I'm standing on the precipice of decisions that can change my entire trajectory in life.
I always ask myself these questions:
What would this change mean for me in my life? (What does investing this time/money/energy in myself get me in my life?)

Will I be able to make this change on my own in the way that I want to? (This is where you have to be blatantly honest with yourself!)

What type of help do I need to make this change?
If after answering these questions, you find that making a change to your life, career, finances, health or whatever your goals might be is meaningful to you and empowers you to make a big difference in your life, or that aligning your goals with who you are would allow you to live in the way you truly want to, then I would encourage you to join us right now in Aspire & Thrive.
In as little as 90 seconds from now, you can have an entire team that's done this with thousands of other people just like you at your service to help you with everything you need to succeed.
Commit to yourself and your goals.
–Scott Anthony Barlow
Founder and CEO of Happen to Your Career
Any other questions? Contact us at any time at support@happentoyourcareer.com or call (856) 878-2400