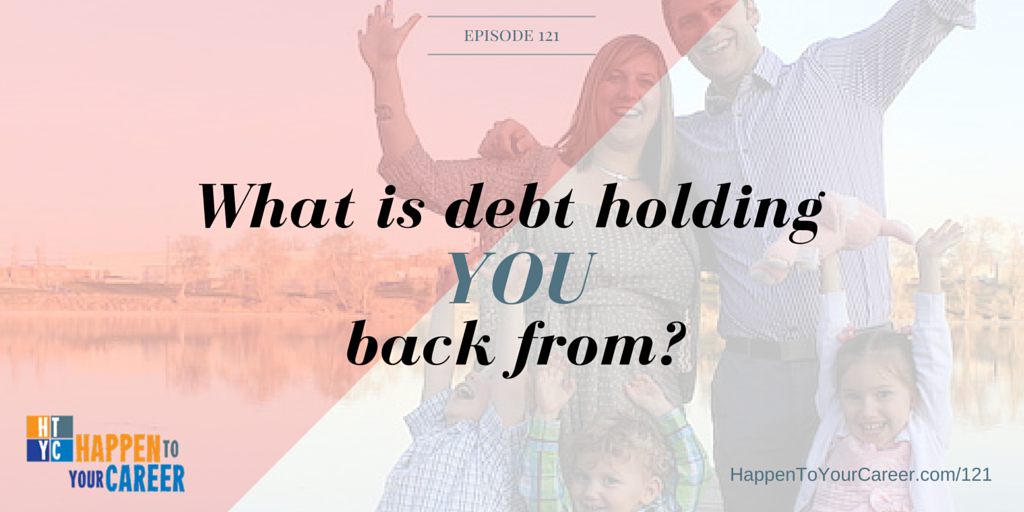 Enroll in our FREE 8-day 'Figure it Out' course to find the work that fits YOU!
About this episode
Alyssa joins Scott on the mic to give us a candid, behind-the-scenes look at what the road to freedom from debt was really like for the Barlows.  Scott and Alyssa paid off over $130,000 in debt over a period of 3 and a half years.  They take us through their journey, from accumulating the debt to what finally sparked them to make a change.

Think you don't make enough money to get out of debt?
Can't seem to see how it could be possible for you?
Alyssa says it's all about setting your sights on the bigger goal and keeping that goal in mind when times get tough.  There will be sacrifices to make and tough decisions along the way, but if you are pursuing what's meaningful to you, you will do what it takes to get there.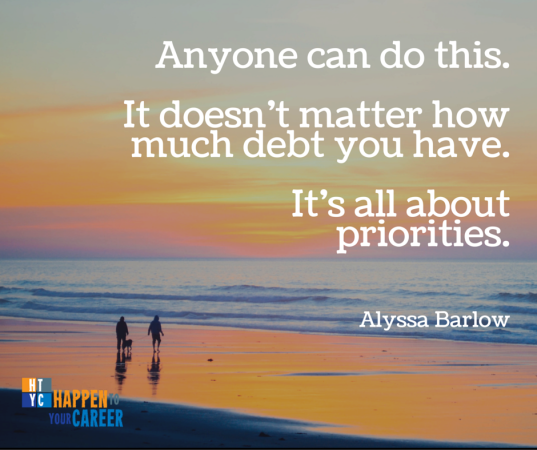 What You Will Learn:
How easy it is to fall into debt in the first place!
The importance of aligning with your spouse on common goals when working your way out of debt
The power of knowing what you want – you can accomplish anything once you've got clarity in your goals!
Relevant Links and Resources:
For more information on finances and career:
For more information on how to ask for (and get) a raise at work:
Also mentioned in the episode:
How to Pay Off Six Figures of Debt – Alyssa's post on Classy Career Girl
Total Money Makeover by Dave Ramsey – one of Scott's top-recommended career books!
Get in touch with us!
Email Scott@happentoyourcareer.com
Come join us over on Facebook in our Work You Love OneStop group!  Get the support, information, and encouragement you need!
Love the show?

 
Subscribe to the Happen to Your Career podcast:
We would LOVE it if you would consider leaving us a review!  Each review allows us to reach more folks just like you and help them "Happen" to their careers!
Want help finding the work that fits YOU?

 Click to enroll in our FREE 8-day course!