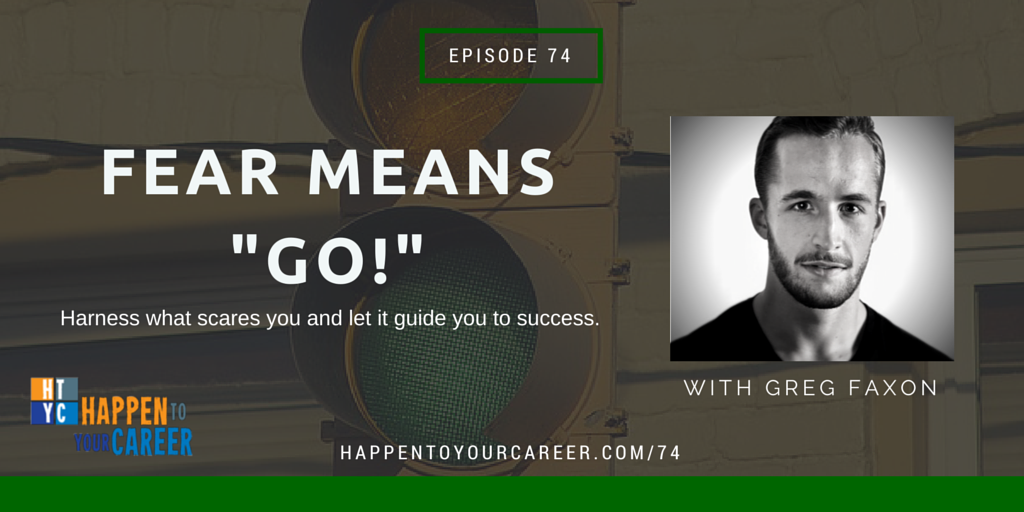 Enroll in our FREE 8-day 'Figure it Out' course to find the work that fits YOU!
About Greg Faxon
Before becoming a personal coach, Greg Faxon worked with Fortune 500 companies on refining their market research and strategy. Now he helps "high-performing" and "high-potential" entrepreneurs to live deliberately and grow businesses that make an impact.
Greg gives us some powerful insights on fear, specifically on how it can be an indication that you are on the right path. He believes our fear can be used to push ourselves past where we currently are and toward living a life "on purpose."
The key is to accept that fear is part of the deal, that just like the weightlifter who understands that discomfort comes with the territory when building muscle, embracing our fear will make us uncomfortable, but will also make us stronger.
When you continue to do the things that were scary, you start to build this great emotional hit from it and it becomes a habit very easily because you're like "Wow, I feel phenomenal – like that scared the crap out of me, and I still found a way to do it?" That feels great. – Greg Faxon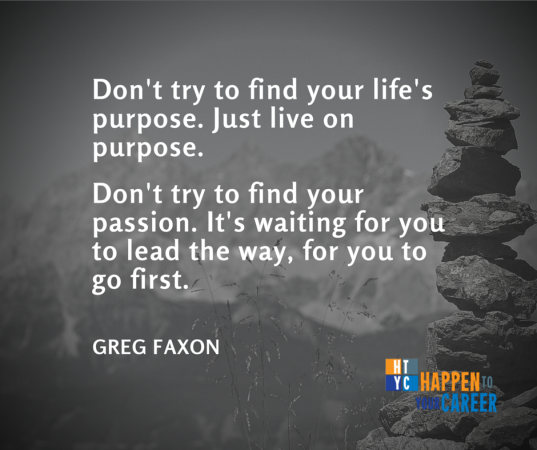 What You Will Learn
Why fear isn't always a bad thing.  In fact, it might even be evidence that you are on the right path!  You'll learn why fear is something to "blend with", rather than to run from or to try and crush.
How building the "bravery habit", doing things that scare you often, can catapult you to success (and can even become addictive!).
Why most people have trouble "letting go" and trusting in their decisions.
The distinction between "choice" and "practice" in living your life.
That you most likely already know what you want to do with your life and how the process of "uncovering" vs. "discovering" will lead you to it.
Relevant Links and Resources
GregFaxon.com – you can find Greg's True North Toolkit and Creative Avoidance guide here.
Greg's post:  21 Better Questions To Ask Rather Than "What Should I Do With My Life?"
For more information on getting past fear and getting into motion:
Also mentioned in the episode:
Getting Things Done by David Allen
Get in touch with Greg!
Twitter:  @GregFaxon
Love the show? 
Subscribe to the Happen to Your Career podcast:
We would LOVE it if you would consider leaving us a review!  Each review allows us to reach more folks just like you and help them "Happen" to their careers!
Want help finding the work that fits YOU?

 Click to enroll in our FREE 8-day course!