The Happen To Your Career Podcast
Want a challenging career that you love
(not to mention one that's badass!)
Get the podcast delivered to your inbox!
Listen to this week's episode!
How our podcast can help you
do the work you were meant to do
We all have either been in a position of absolutely dreading going to work because we dislike what we're doing—or know someone who feels that way.  It is all too common in our society for people to go their entire lives and never get to do what they really want to do.  Every 7 year old kid dreams of changing the world, doing work that they can't wait to get to every day.  Every high school graduate has big dreams and goals for their life.  But somewhere along the way we lose that fire.  Life beats it out of us, we settle.  We justify.  We reason that it's irresponsible or impossible to actually like going to work every day.
The Happen To Your Career team wholeheartedly rejects these beliefs!  You can find work that you love.  You can make a difference in your family, your community, and your world.  You can have a job or own a business where you can't wait to get to work in the morning and you absolutely love every minute you're there.  You can find work that matches your signature strengths (the unique strengths and abilities only you have) with a need in the world!
Funny

30%

Helpful

68%

Made up words and Singing

2%

Work that's Un-Apologetically You

100%
Our podcast provides a unique approach to discovering your dream job
It's easy to feel stuck at a job. By the time you get home you're already drained and exhausted, leaving little to no time to invest into finding a new solution. We make the dream job process much easier by bringing you outstanding content right to you. Our podcast can be listened to during your commute to work, while you're washing dishes, going on a walk, cleaning your room, and anytime that's most convenient to you.
Just a few of the benefits from our show
We bring people that have successfully moved to working with passion and purpose into your life to help provide both inspiration and direction for you to transition to work you love using your strengths and talents.
Life is even better when you love what you do. That's why we bring others who love what they do and share different ways they achieved that success.
It's totally FREE!
Listen to this week's episode!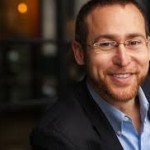 Scott knows how to get guests talking, these conversations are deep and get to the heart of the human experience! Check it out
-Joshua Waldman, Career Enlightenment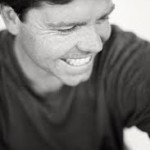 I recommend that people listen in on the podcasts here to be inspired and learn practical and principle based tips and tricks to make your best career happen!
-Richie Norton, Author of the Power of Starting Something Stupid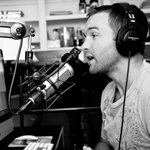 This is a MUST LISTEN and 1 to add to your podcast playlist!
– John Lee Dumas, Entrepreneur on Fire