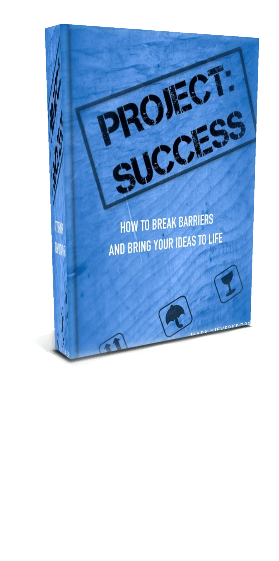 In this episode Mark and Scott discuss Mark's new book, "Project: Success" — for the second time, due to technical difficulties! Mark explains how utilizing projects in your life can make a huge difference in your life!
The 3 areas discussed are:
Gain experience
Connect with others and build your network
Building self-confidence
Scott tricked Mark into writing this book…
Projects is how Scott and Mark have built Happen To Your Career.
Don't give into "victim thinking"…doing projects will allow you to gain experience without having to have a boss give you permission to grow and develop experience.
By working on something besides your regular job (your project), you'll meet people you wouldn't meet otherwise–and people that could help you move to a job or career that you want to move to.
Not doing what you want to be doing wears on you and your self confidence…
Getting Started: 
Define what you want to do…what are you passionate about?
Put together a plan – step-by-step, milestones, objective
Make a mental shift and look at things in terms of projects.
Everyone who is success uses projects in one form or another.  Put together a plan to intentionally use projects.
Mark had a conversation with a fellow on Tom Dixon's blog, MondayIsGood.com (Listen to Tom's HTYC podcast episode),
This guy was depressed and frustrated because he'd been unemployed for quite some time — projects are a great thing to do if you find yourself unemployed!  This keeps your skills sharp, avoids the "experience gap" that occurs when you are unemployed, and builds your self confidence.
Learn more about Project: Success
Question: Have you used projects in your life? How have you benefitted from doing so? 
Please share this episode with your social circles and leave us a review on iTunes!!