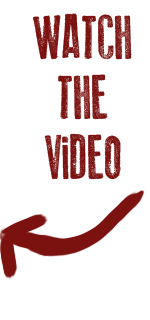 Figure out exactly what you should be doing for work
The complete A-Z blueprint to discover your signature strengths, what you want in your life, and how to make it Happen
– Even if you don't know where to begin
 Figure Out What Fits PLUS
You get the full Figure Out What Fits Course including 7+ hours of HD video 9 hours of audio and over 13 worksheets. You also get access to the two LIVE Group Sessions (and recordings). Additionally we will provide you access to Get Your Job Now Course and Biz Plan: Getting Started. All to help you through the step by step unique process of figuring out what work you should be doing! In addition you get access to the Figure Out What Fits Community for even more support!
 Join Figure Out What Fits today and get
Figure Out What Fits: The Full Version – HD video lessons that provide step by step help to get you from where you're at to your decision. Every step of the way builds on the previous step in a layered approach. This allows you to benefit no matter where you are starting from. Value $2991
Bonus:

 Past Recorded LIVE online Group Sessions (with PLUS PACKAGE)– Get your questions answered by hearing others questions and challenges. These sessions are recorded and available for you to playback anytime. Value $1200
Bonus:

Get Your Job Now – Our course that helps you learn and use the most effective ways to pursue and attract the jobs you actually want. It covers every step of the process from Resume to Networking to finding hidden jobs and becoming a master at interviewing. Value $239
Bonus:

Intro to Side Biz MBA- Getting Started with your business – get the most important things you need to do to figure out your target market, find them and sell to them (even if you're starting your business on the side) Value $297
Bonus: 

The Support Vault – Everything you need to support you right up to when you make your decision (and afterward) Value $397
Bonus:

The Figure Out What Fits Community (included with PLUS PACKAGE)- take advantage of our invaluable private community and Facebook group. Nobody outside the group will be able to see anything you write, so you can discuss freely any help that you need! Also experience the process alongside others going through the exact same situation as you. Value $239
How to get your significant other to support your career change – HD video interviews with Alyssa and I helping you to understand the best (and worst) ways to get your spouse/girlfriend/boyfriend on board and make it easy for them to support you (instead of standing in their way). Learn from our mistakes and the things we have done extremely well making 9 moves and 7 career changes in 12 years! 

Value $197

… actually this one might be priceless
Lifetime Access and Lifetime Updates – You get lifetime access to the entire course. For most courses this is not a big deal but as your life and situation changes I want you to be able to come back to the lessons and continually renew what you want. Also we give you any improvements and updates to the course for free, no extra charges (even if the price of the course goes up!)
HD Video and Audio – HD video is provided on all the main course lessons and Audio will be provided for all lessons.
Email and Skype support with our Coaches (with PLUS Package purchase)- If you bump up against a wall in the exercise you're working on OR just can't figure out a piece of your strengths when you purchase the PLUS package then you are only an email or a skype session away from getting experienced help! Unlimited access Available for 3 months after purchase (within our scheduling times)
"I feel like this course gave me the umph I needed to get myself going. It kept me organized and gave me action items, which were crucial to helping me move forward. I feel like I have a clear picture of what I want and more action items  for getting there . I don't feel as overwhelmed."
Justyne Palmero
"…Sometimes you just need someone who has done these things before to make it easier. Scott's advice allowed me to get exactly what I wanted out of my new job!"
Andrew Trujillo
The program provided a way or organizing and breaking down my career goals. HYTC took the worry and stress out of making big decisions by getting to the root of what was holding me back and I found the confidence I was lacking beforehand.
Kim G.
When you enroll during this special, limited, launch following the workshop you get:
The full A to Z Figure Out What Fits Class and System; With downloadable worksheets, audio and HD video

VALUE $2991




---

All the bonuses including: Intro to Side Biz MBA, Get Your Job Now, Past Recorded group sessions, Support Vault, Community (Recorded Sessions and Community and Coaching with FOWF PLUS) and much more 

VALUE $2549 




---

Tonight Only: Recorded Presentation "What  

VALUE $397.00

    When you add it all up that's a total value of $5825+ And that's not even counting the un-announced improvements and upgrades we'll be making to the course down the road when you enroll! This offer with all of the bonuses listed above is only good for tonight! …And because I'm super excited to help you get started on figuring out what type of work you should be doing so that you can be doing work where you spring out of bed in the morning you can get this all for just….
---
Figure Out What Fits
Only $39 for 6 mo.
T

he entire Figure Out What Fits System
100% No Risk Guarantee
BONUS Get Your Job Now
BONUS Intro to Side Biz MBA
ALSO    
BONUS LIFETIME UPGRADES
    BONUS LIFETIME ACCESS
(that's just $1.31 per day)
Figure Out What Fits PLUS Coaching Package
Just 6 payments of $99
The entire Figure Out What Fits System
100% No Risk Guarantee
BONUS Access to past Recorded Live Q&A Sessions
BONUS Get Your Job Now
BONUS Lifetime access and upgrades
BONUS Intro to Side Biz MBA
BONUS Access to the FOWF Private Facebook Group
Email access to our FOWF coaches
(that's less than $3.24 per day)
    Secure Checkout 
My Guarantee to You! (It's Simple)
If you are familiar at all with HTYC you know that we are all about getting results. That's why we make all of our courses and training 100% no risk to you.
You either come out of this course with a decision you are excited about OR I give you your money back and you can keep all the course materials. It's not really much of a risk for me either, I have had hundreds of people go through our process so I've been able to see exactly what works and what doesn't!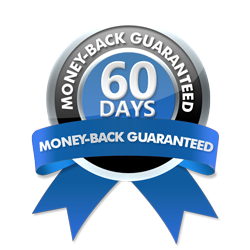 What the classes cover
Week 1: HTYC Mindset (how to stop thinking like the rest of the world that has crappy jobs they don't like)
What HTYC-ers do that is different than the rest of the world and how to start
Incorporate Routines that will make you successful
Thinking big (trust me… way bigger than you're currently thinking!) how to use this line of thinking
Week 2: Your Signature Strengths (Identify what you can be truly great at)
How to know what your strengths are (and why focus on strengths in the first place)

Resources and tools to help you understand what you're great at!

How to Focus only on the things that will get you where you want

Learn how to benefit from this content not just during the class but through your entire life
Week 3: Design Your Life (What you Want… and what you don't)
The intensive questions to ask yourself to really understand what you want
How What you want is not the opposite of what you don't want
Business or Job (or both) what's best for you and how to decide
Week 4: Let's make a match (The right opportunities)
How to create your measuring stick to evaluate opportunities
Ruling out 99.999% of the available options out there
Making your decision
After doing the work you will come out with a decision of what you want to do next! You will be excited… actually it's a somewhat exhilarating feeling when you get that type of clarity.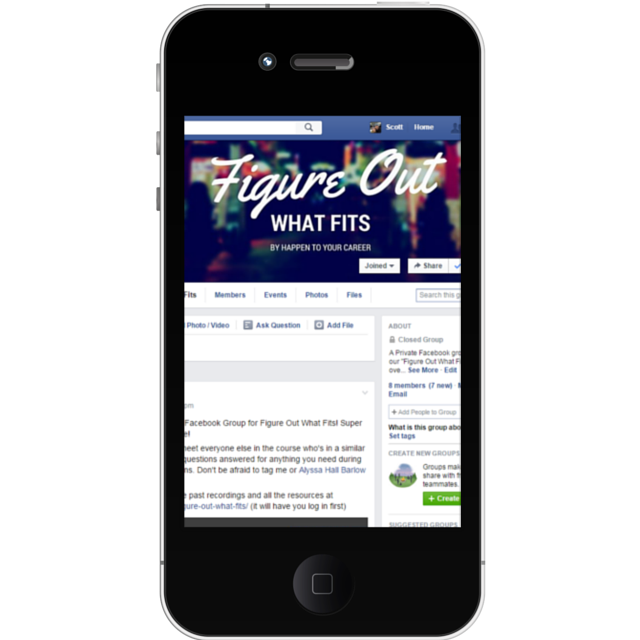 What's needed from you to make it work:
2-3 hours of time to do the exercises each week (if you're not willing to do this for 4 weeks for the class, you probably aren't ever going to do it… so if you can't make the time it's probably not the right class for you!) You will get exercises to complete each week and have ready when you come to class
A willingness to get uncomfortable To do some of the exercises it can be difficult. All of them will be preparing you to make what we call a "first step decision" at the end of the course.  This will not be easy but I will give you the full system to support you in doing it.
A willingness to seek out Feedback for yourself AND to think critically!

Here's some other questions you might have
  Q: Who is this for? I have made this course for someone who is tired of doing work that doesn't allow them to fully use their strengths and potential. I have also made it for people who are finally ready to take action on that.
IT IS NOT FOR people who don't have 3 hours a week for 4 weeks to put into the coursework and exercises.
IT IS NOT FOR you if you're just wanting to put your toe in the water. I'm looking for people that have a strong desire to figure out what they want AND you're willing to take action on it.
IT IS NOT FOR people who are just going to quit at the first couple of difficult exercises. This stuff is not easy and that's why most people will never understand what type of work they want and what fits them.
Q: When does it begin? You will have access to the getting started videos on as soon as you click and purchase instant access. Module 1 will open up 24 hours later and each module after that will open one 7 days after the one before it.
Q: What happens if I don't like your teaching style… or the color of the fonts you use… or I can't reach a decision I simply return your money. There's really not any risk here… and honestly I don't think this policy is a big risk for me either, I have worked with a lot of people over the last 10 years and helped them reach decisions. I'm very confident the stuff I teach works based on actual results.
Q: Will this work for me if my goal is to figure out what business to start? what if I want to start it on the side? Whoa, Whoa… slow down with all the questions. Yes this course will be perfect for you if you are starting a business or if you are wanting to work for someone else!… or both! The unique way we approach this process helps you evaluate both job opportunities and business opportunities.
Q: What if I have vacation in the middle of the course? Or a wedding? Or a surgery or what if I'm in Arizona and they don't observe daylight savings time and that causes me to lose an hour? This is a self paced course. That means if you have something come up and have to step away, no problem. We just want you to make sure you come back to it afterward so that you get to your decision. Actually we have designed the course specifically so that you can come back to it in the future as you go through career transitions later too! You'll find that you have a deeper level of understanding about what you want in your life every time you go through it.
Q: Where do I show up for the class? How does it work? It's an online course so you just login anytime day or night and watch the HD videos or listen to the audio and complete the exercises. You can also access the Private Facebook Community at any time for help! If you purchase the PLUS package then you also get access to two LIVE sessions where you can ask questions and get additional coaching. Those will be scheduled after May 15th and you will be sent invites to attend. We will also record those sessions to playback at your convenience.
Q: If I do really good in the course will you name your next child after me? With 3 children already, Alyssa and I are pretty much done having kids (unless we adopt) so if it weren't for that I would strongly consider it! For now you will just have to be content with work you love!
Figure Out What Fits
Only $39 for 6 mo.
T

he entire Figure Out What Fits System
100% No Risk Guarantee
BONUS Get Your Job Now
BONUS Intro to Side Biz MBA
ALSO    
BONUS LIFETIME UPGRADES
    BONUS LIFETIME ACCESS
(that's just $1.31 per day)
Figure Out What Fits PLUS
Just 6 payments of $99
The entire Figure Out What Fits System
100% No Risk Guarantee
BONUS Access to past Recorded Live Q&A Sessions
BONUS Get Your Job Now
BONUS Lifetime access and upgrades
BONUS Intro to Side Biz MBA
BONUS Access to the FOWF Private Facebook Group
Email access to our FOWF coaches (3 mo.)
(that's less than $3.24 per day)
    Secure Checkout