Watch the video to learn how we can help!
NEXT STEP:
Fill out the Strategy Session Questionnaire, so we're clear on your goals.
We'll then schedule your private session with the HTYC Career Coach that best fits your needs.
Don't worry if you're feeling overwhelmed and not sure which path is right for you, we have a Coach for that too.
Fill out the questionnaire now!
I finalized the deal this evening. Everything has come in where I wanted it. I appreciate everything you guys did to help me!
Jerrad Shivers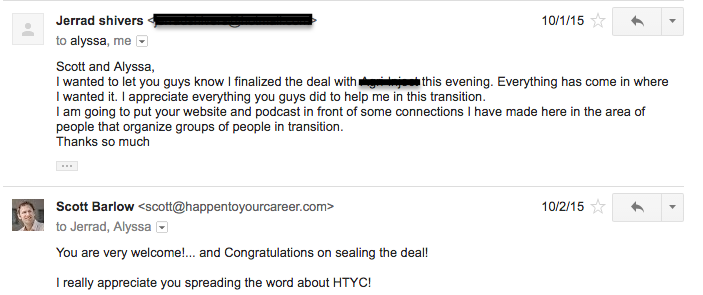 "When I started I was afraid of making the wrong decision!
My career was incredibly important to me and I didn't want to screw it up or waste time making a move I wouldn't enjoy!
Scott helped me learn what my strengths are and what is most important to me… but more important than that I learned about what I can't stop doing that I have to have in my work to make me happy"
Rhushi B.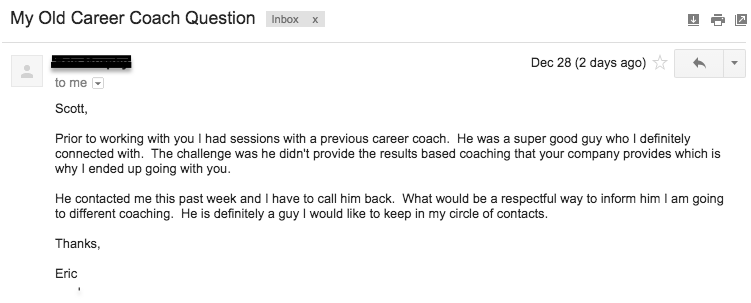 Scott Anthony Barlow
CEO of Happen to Your Career, Head Biz and Career Coach
Tracey Minutolo
Side Biz Coach