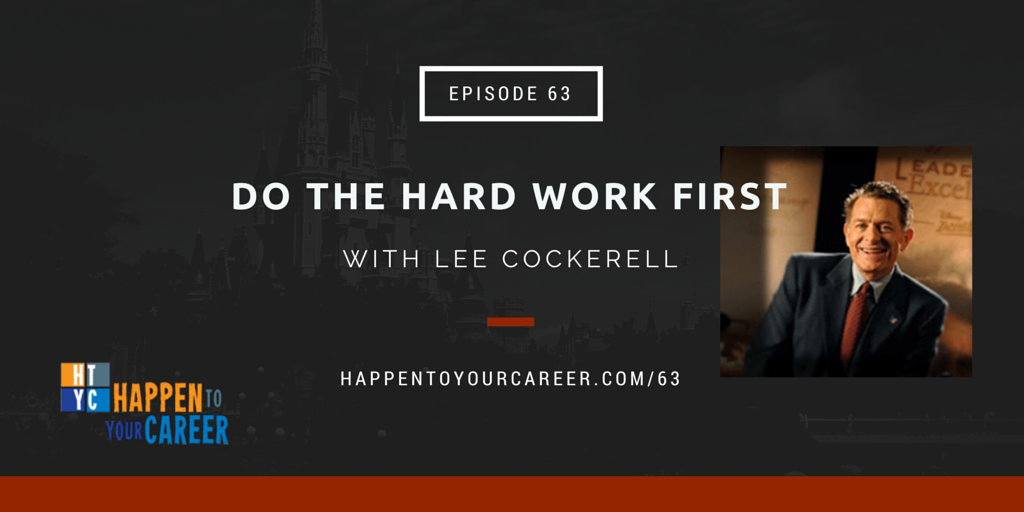 Need help finding the work that lights YOU up?  Click here to enroll in our FREE 8-day Work You Love: One Stop Course 
About Lee Cockerell
Here's a guy who knows how to make things happen!  As Executive Vice President of Operations for the Walt Disney World Resorts, Lee Cockerell oversaw 20 resort hotels, 4 theme parks, 2 water parks, and a lot more! He created Disney Great Leader Strategies, which has now trained 7,000 leaders at Disney World.  Now, he's turned his focus to speaking and writing on leadership. His latest book is called Time Management Magic.  You can also get a quick dose of leadership wisdom on Lee's podcast, Creating Disney Magic: Lessons in Leadership, Management, and Customer Service!
Lee's accomplished all this AND managed to earn the title of "Grandfather of the Year" too!
From working on a farm as a young man to running a commercial kitchen and throughout his career at Disney, Lee noticed a recurring theme.  Facing the hard work, handling the tasks, and making the decisions that he LEAST wanted to deal with, and doing those things FIRST and foremost made all the difference in his career and in his personal life.  It never pays to put those things off.
He encourages everyone to ask themselves, "Am I doing things now that will pay off later?"  Go to the gym today to reap the benefits of good health down the line.  Move into more affordable housing or give up dining out so often in order to prepare for your future financial wellbeing.
Evaluating your situation regularly and taking action on what requires attention will keep you from getting "stuck".
Ask yourself…
What don't I like about my life?
What don't I like about my health?
What don't I like about my job?
Now, ask yourself "what am I going to do about it?"
Lee's advice:
"If you don't spend a lot of time planning the life you want, you're gonna spend a lot of time living the life you DO NOT want."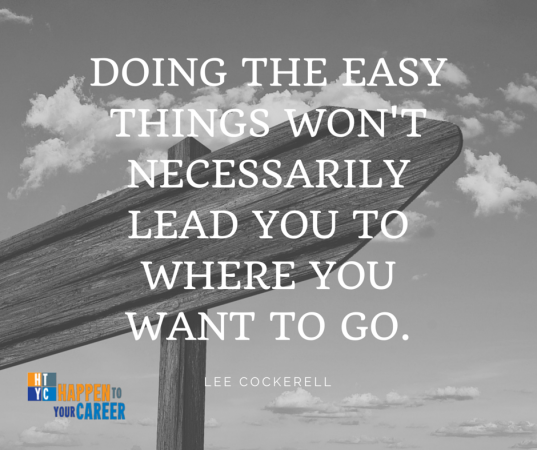 What You Will Learn
The importance of having balance in your life.  From finances and career to health, faith, and family, it ALL matters equally.
How to set yourself up for success by tackling the "hard" stuff FIRST.  Give visibility to the toughest problems in all areas of your life and deal with those problems daily until they are resolved.
 How being mindful of where you currently are in your life and in your career and thinking carefully about where you want to go in order to make the right moves is key to your success.
How your words and your actions affect those around you, whether or not you are aware of it.  Understand this and you'll be better able to leave a positive impact.
The questions to ask yourself so you can set your priorities in line with what you want to achieve in life.
Relevant Links and Resources
Lee's books:
Time Management Magic: How to Get More Done Every Day and Move from Surviving to Thriving – simple time management strategies for work and life
The Customer Rules: The 39 Essential Rules for Delivering Sensational Service – how to improve service in your business or organization
Creating Magic: 10 Common Sense Leadership Strategies from a Life at Disney – on leadership at work and in life
You can also find Lee here:
Creating Disney Magic: Lessons in Leadership, Management, and Customer Service – Lee's podcast on how you can create magic in your organization!
Thrive 15 – Thrive15.com is "the world's premier online education platform that helps entrepreneurs, aspiring entrepreneurs, and "in-trepreneurs" (entrepreneurial-minded people who work within an organization) learn how to start or grow a successful business." Thrive 15 offers an extensive library of training courses, and Lee has given us a promo code good for 1 month of the service for free!  Sign up with promo code "magic".
For more information on defeating debt and aligning your finances to fit your goals:
For more information on finding the time to do what matters to you:
Get in touch with Lee!
Email:  Lee@LeeCockerell.com
Twitter:  @LeeCockerell
Your turn:
What are YOU working on right now?  What can we help with?  Tell us in the comments below!
Love the show? 
Subscribe to the Happen to Your Career podcast:
And we would LOVE it if you would leave us a review!  Each review helps us to help more folks like you "Happen" to their careers!
Want help finding the work that fits YOU?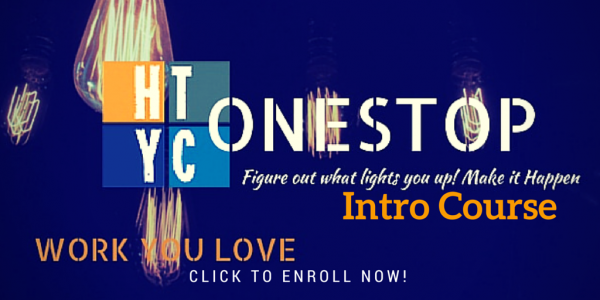 Click to enroll in our FREE 8-day Work You Love: One Stop Course